Farewell Letter From Board Member Katie McCleary
From Superintendent Olmos:
At our October board meeting it was announced that one of our original board members, Katie McCleary, would be stepping down at the end of this year.
Katie has served as a member of the Board of Directors since its inception on December 14, 2017 and was Chairperson in 2020-21. But she has been a Visionary for many years as Visions has been partnered with the nonprofit she founded, 916 Ink, to offer our students the popular Find Your Voice writing class for over ten years. During her tenure Katie played a pivotal role in helping Visions' transition to an independent charter school and served as an inspiration to our students and a champion for underserved communities. Katie is a steadfast believer that the needs of our students always come first and her guidance has been incredibly valuable to me.
I want to take a moment to thank her for her support and service to our school community. Her perspective and creativity will be greatly missed and we wish Katie the best in her future endeavors.
Katie has shared the following farewell message for our students, families and staff.
---
Dear Visionaries,
Serving staff and students for the past 4.5 years has been an honor. In my tenure on the Board of Directors, I have been proud and grateful to witness and help shape the positive impacts Visions has had on the lives of thousands of young people. Through my time on the board, we have persevered through change, and strengthened not only our charter school, but this innovative field, too. As we say, "It's great to be Visions!" and I truly feel honored and proud to have worked with such a phenomenal cadre of families and educational leaders.
I am stepping down because my career has exploded (in a good way). My book, Bridge the Gap, was named 1 of 3 business books to read in 2022 by Inc. Magazine, and my co-author and I have developed a practical curriculum that helps all kinds of professionals build more communicative and collaborative relationships. I work in the realm of education, finance, government, healthcare, and corrections—equipping people to have deeper, more meaningful, and impactful conversations. While I will miss my time at Visions, please know that I am still out there advocating for vulnerable students and school choice, innovations in education and the arts, and supporting the development of educational leaders and decision-makers. You can always count on me to show up and be a "Visionary," even if it means I won't be voting on board issues.
I am pleased to pass the torch to the next board member and to continue supporting the work of Visions' next iteration as we seek to become more equitable, impactful, and innovative for our entire community.
Thank you. It's been an honor to serve.
Katie McCleary
Board Member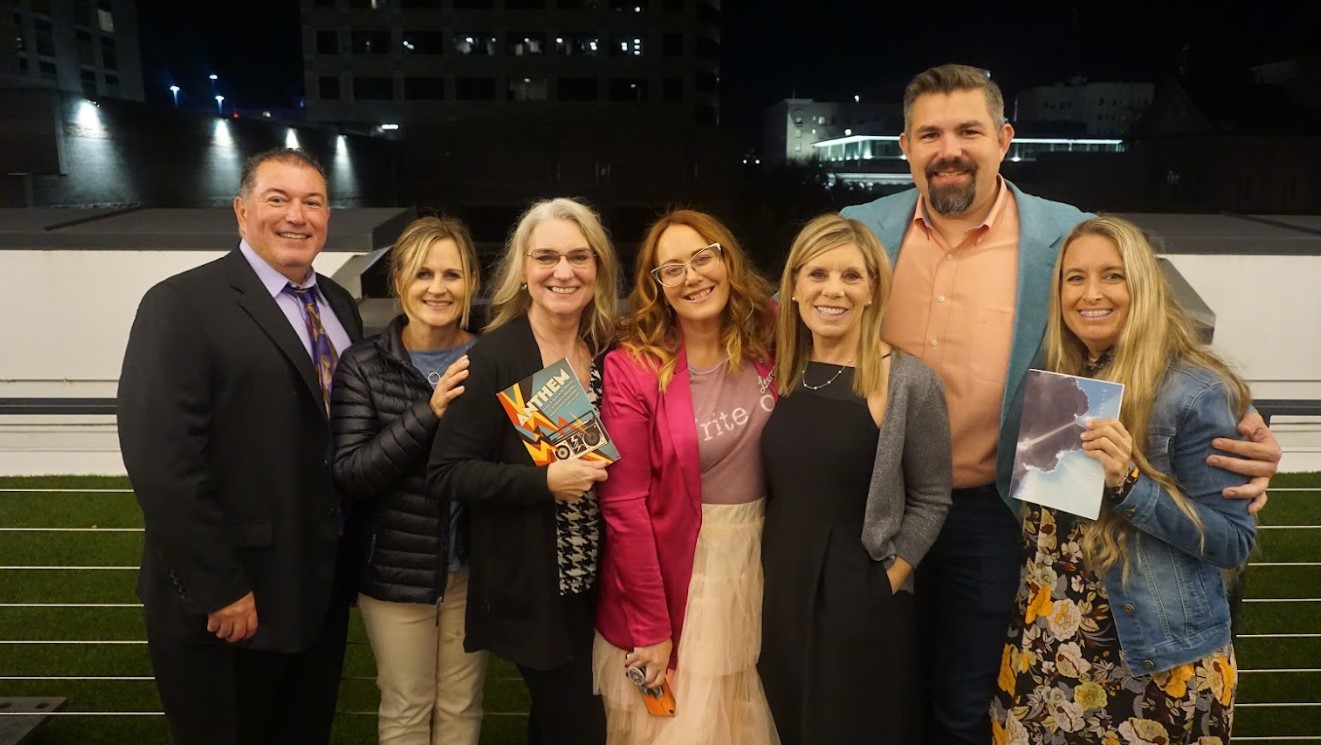 https://www.viedu.org/wp-content/uploads/2022/11/News-post-template-47.png
375
500
Justina Janas
https://www.viedu.org/wp-content/uploads/2020/07/Web-Logo-Small-01.png
Justina Janas
2022-11-17 16:56:38
2022-11-17 16:57:34
Farewell Letter From Board Member Katie McCleary