Visions Sponsors the Improve Your Tomorrow Sneaker Ball
On November 4th, Visions staff turned out to the Memorial Auditorium in Sacramento, wearing formal attire and sneakers in honor of Improve Your Tomorrow's (IYT's) Sneaker Ball. Community and business leaders from the Sacramento region gathered to support an organization that offers valuable mentorship and collegiate opportunities to young men of color (YMOC) throughout the state of California.
Visions was proud to sponsor this event alongside organizations like UC Davis, Los Rios Community College District, SMUD and more.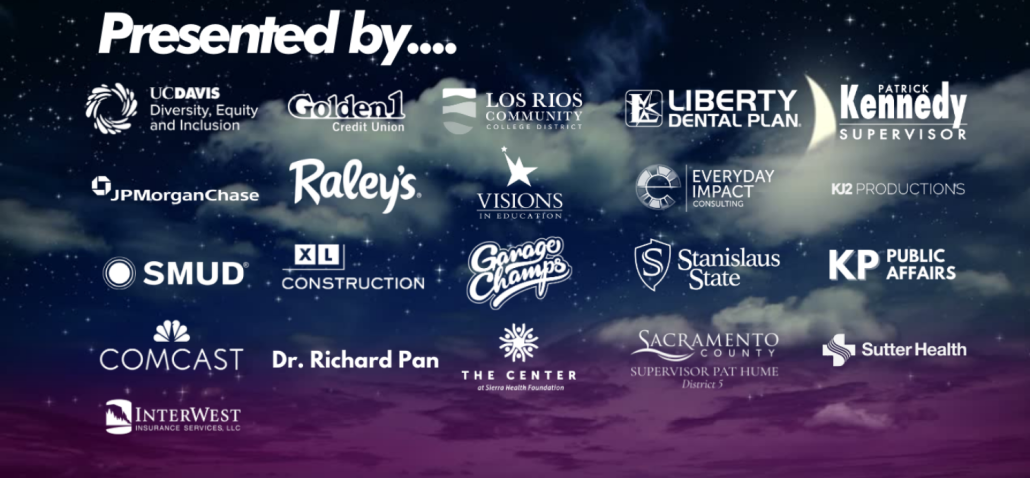 Hear from the Attendees!
"It was great to be with our Visions team in support of an excellent non-profit partner in IYT that truly seeks to elevate and support our young people [and] provide the resources and support to remove barriers for students of color to be the best that they can be," says Director of Student Services Matthew Patterson. "Visions is a leader in our region to support [these] partners as well as do this great work in our system."
"I think it was a great event showcasing the great work IYT is doing to provide support to young men of color," says Visions' Chief Operations Officer Tom Tafoya. "It was especially impactful to hear about the positive outcomes from the young men who have been part of this program since high school. Looking forward to seeing how we can partner with them in the future."
"I am extremely proud to work with an organization that values diversity!" says Director of Technology Uriel Gonzalez. "We are actively investing in our future by partnering with community leaders in order to meet the demands of our diverse student population. I want to thank Tom for the invitation and look forward to the next opportunity!"
"It was such a great opportunity to hear how IYT is making positive strides in improving educational opportunities for young men of color through mentorship and advocacy while acknowledging the systemic barriers that our youth face and the call for action to improve their tomorrow," says Counseling Program Manager Mariah Ernst-Collins.
"An extremely powerful and inspiring evening hearing the stories of young men of color finding love, support and guidance through IYT and its amazing mentors that guide and support these young men in accessing, attending and graduating from college," says Special Education Manager Kim Patalingjug. "Through leadership development, peer mentorship, college access and advising as well as career preparation, these young men are not only finding success in the program, but also continu[ing] to support IYT by becoming mentors themselves."
About Improve Your Tomorrow (IYT)
Improve Your Tomorrow is an organization that envisions "a nation in which young men of color are overrepresented in higher education, underrepresented in the criminal justice system, and are leaders in their communities." Based in Sacramento, IYT has partnerships with organizations across the state providing a variety of opportunities to help young men of color achieve their potential.