SacTown Magazine Recognizes Visions Alum & Board Vice-Chairperson
"I saw a lack of creative engagement around literacy in the schools," says Visions In Education Board of Directors Vice-Chairperson Katie McCleary in an article written by SacTown Magazine on the rise of writing nonprofit 916 Ink. "And I saw a lack of confidence, a lack of skills and a lack of knowing how to actually express your own stories, ideas, opinions and arguments."
A member of the Visions In Education Board of Directors since it was formed after going independent in 2018, Katie McCleary's interest in education goes much further back. As one of the co-founders of Sacramento's 916 Ink, Katie has been empowering teens through creative writing since 2011 and teaching creative writing at the community college level.
"I grew up as a really lonely kid who had no creative outlets," Katie says when reflecting on her childhood and the path that led her to 916 Ink where she served on the Board of Directors until 2017. The organization has grown from a small team of volunteers to a much larger nonprofit that creates a community of teen writers and encourages them to share their experiences and perspectives.
"Young people need expressive outlets to process the world and people around them as they try to figure out who they are and who they want to become," says Katie. Even before joining Visions In Education's board (serving one term as the Chairperson and currently serving as Vice-Chairperson), Katie connected 916 Ink with Visions to form the Find Your Voice writing program for our students, letting them experience the program as elective credit.
"Find your Voice has been a terrific vehicle for Visions students to dive deep into better understanding themselves and their peers as they share stories around the writing table and work on publishing their ideas for an audience," Katie says.
Finding Their Voice With Visions
In the article SacTown also touches base with Visions alum, Shani. Diagnosed with diabetes at a young age, Shani's mother searched for alternative school options that would allow her daughter the flexibility to learn from home. At Visions, Shani thrived and grew her love for writing, even winning third place in the 2017 Sacramento Poetry Center's Teen Poetry Contest for her original work, "Boys are Better in Books". She's now studying film production at Sacramento State.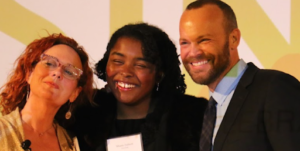 "916 Ink made me more confident in my writing in ways that I most likely would not have been as a teenager. It made me want to actually share my writing with people. It made me proud of my writing abilities." – Shani
Fun fact: 916 Ink, Shani and her class were featured on an episode of KVIE's Rob On The Road. Watch it here!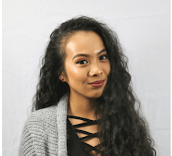 "The class was so beneficial. It was freeing, relieving and surprisingly therapeutic. It brought out the creative side of me that I never knew existed. I learned more about myself and if I hadn't taken that class I wouldn't be as open as I am today." – Julianne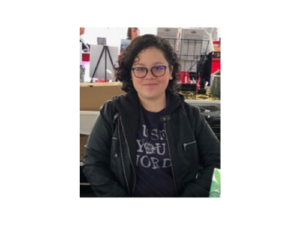 "I didn't expect it to become a book…I just got inspired and started writing."
– AllieKat (pen name) said about her published children's book Adventures of Baby Matzu.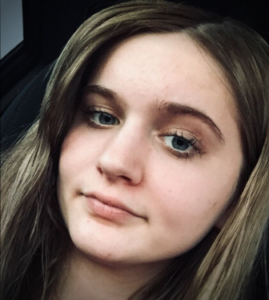 "I love being able to escape into a world that I can control. It just makes me so happy to write!"
– Alivia
Read more about 916 Ink in SacTown Magazine's article here!
About 916 Ink & Find Your Voice
Visions' Find Your Voice writing class is available to enrolled students in grades 6-12. The class is designed to manifest a creative, but safe environment for teens to realize that they are all writers. Each week, students will read and discuss published pieces and write during class to several fun and unique prompts. Students will have the opportunity to share what is written in class, but will never be required to share. All work written in class is treated as fiction and all feedback is positive.
Information about signing up for these classes will be available after the start of the school year.
https://www.viedu.org/wp-content/uploads/2022/06/Katie-Web-01.png
375
500
Ben Drahmann
https://www.viedu.org/wp-content/uploads/2020/07/Web-Logo-Small-01.png
Ben Drahmann
2022-06-30 15:37:08
2022-06-30 18:25:15
SacTown Magazine Recognizes Visions Alum & Board Vice-Chairperson